Here are some photos from the September 10th, 2001 in-store.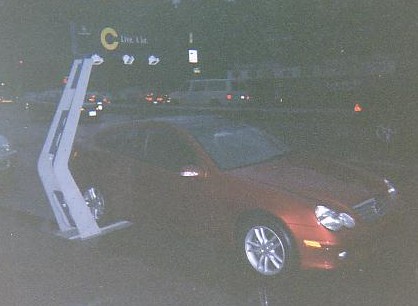 This is a car outside the Bowery before TMBG's industry-only show. Notice how much it looks like the car on the cover of MInk Car.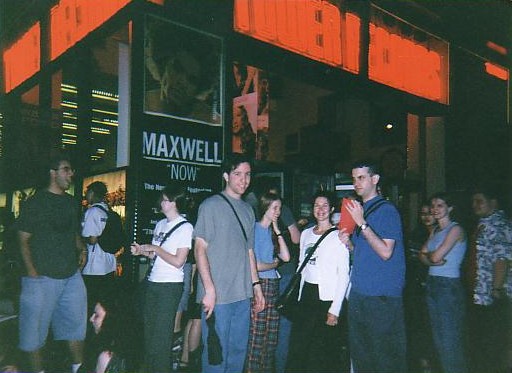 The line outside Tower Records.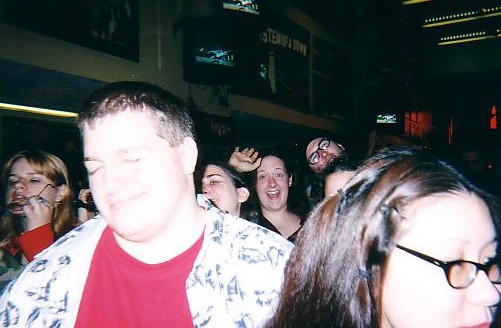 Waving to me from WAY back is Stufsocker, aka Marti.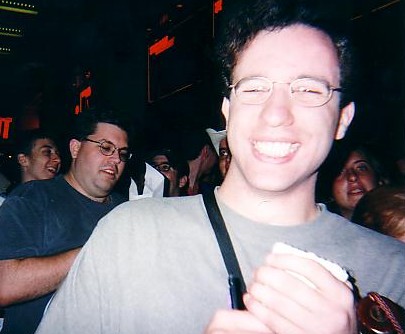 Here's Lawrence, all the way from Arlington, VA.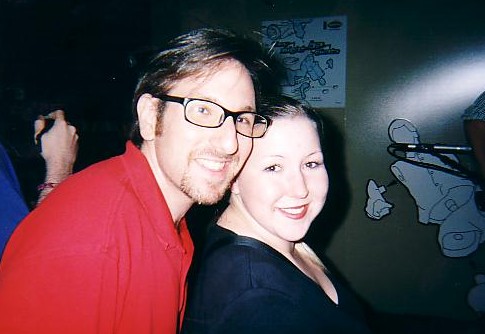 A great pictures of the newlyweds, Rob and Laura.
From way back again, Adam & Noa.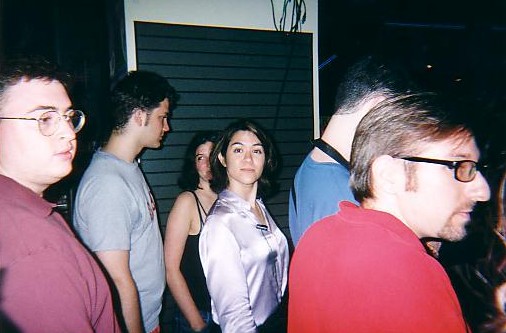 And Shana.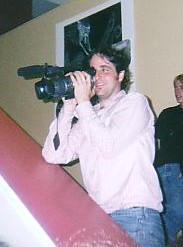 AJ Schnack, the director and mastermind behind Gigantic, is filming the show for the documentary. This is his last day of shooting as well. It was him who urged on a fan's request of "Boat Of Car".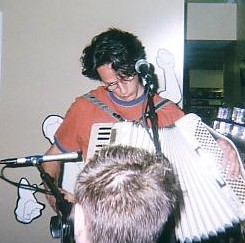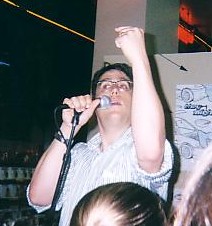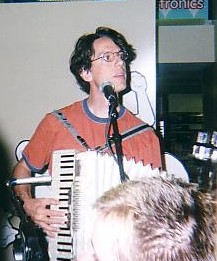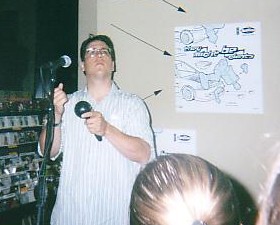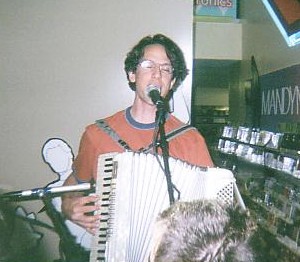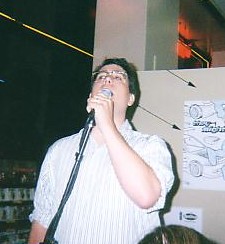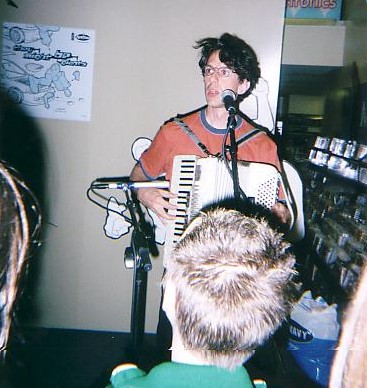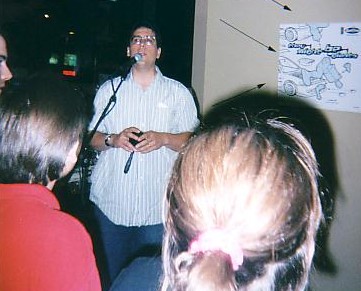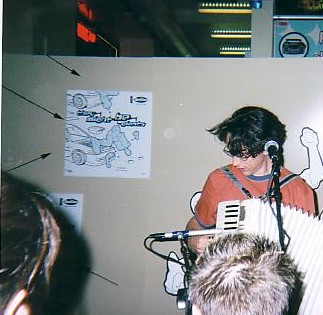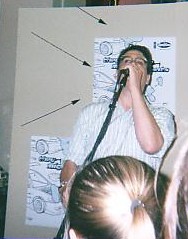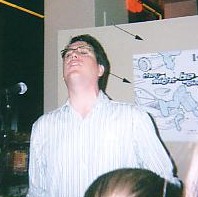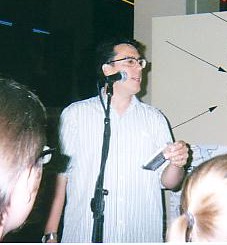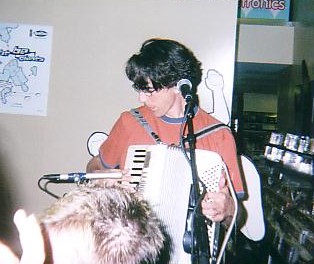 It was a long night, I didn't home until 3 AM that night. I was so concerned about not getting enough sleep the day. Turned out that was least of my concerns.....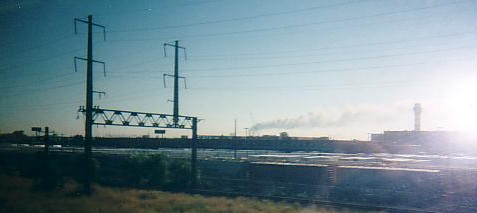 We will never forget....